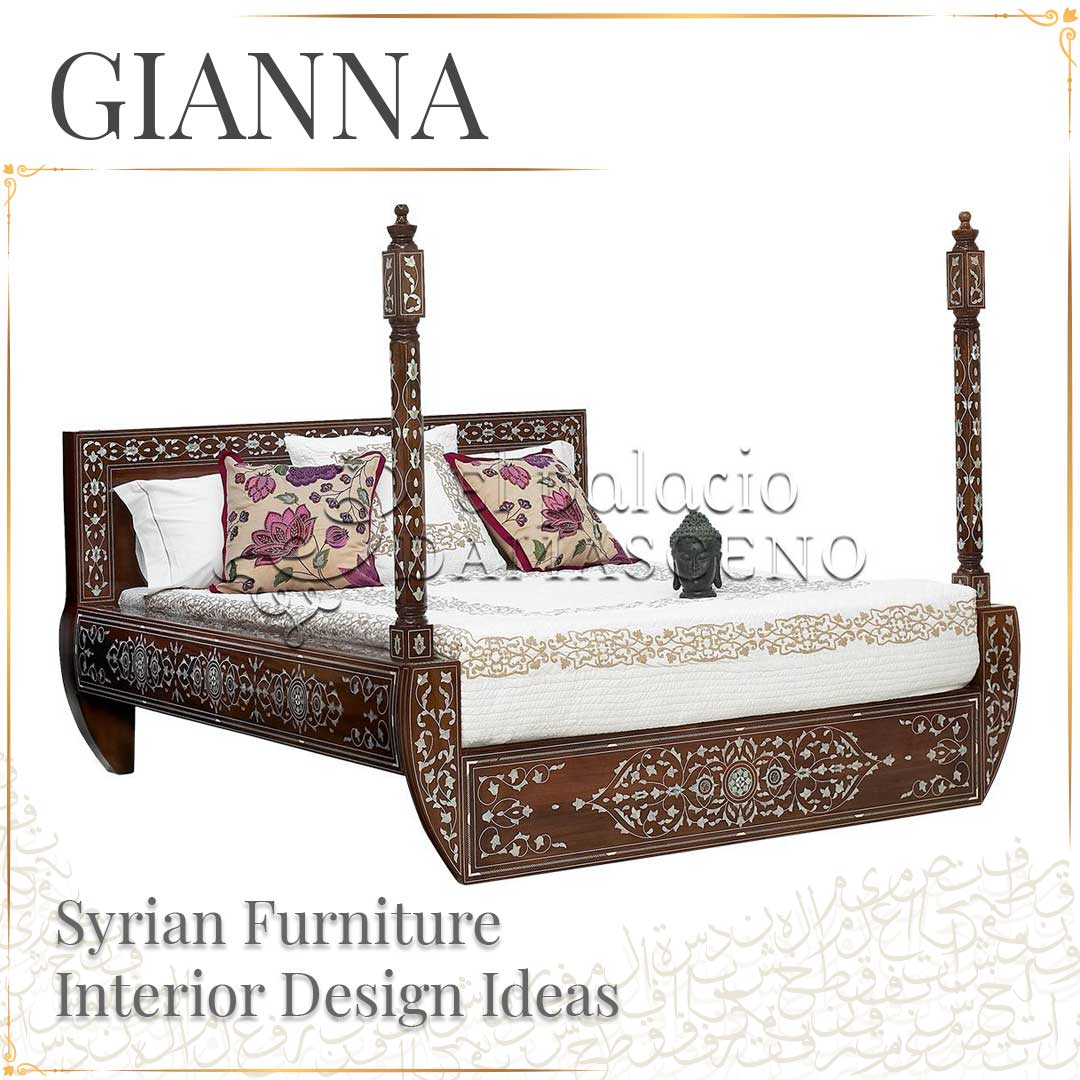 At El Palacio Damasceno, we have an outstanding and charming collection of custom made Syrian furniture that is designed in the traditional Syrian way. Not only is our Syrian furniture crafted using the finest materials, it is created with expert craftsmanship. This makes our oriental furniture even more mesmerizing. Our
Syrian furniture, featuring handmade Mother of Pearl
will make the perfect addition to your home. No matter what type of furniture you are looking for, you are sure to find a gem in our
traditional handmade Syrian furniture collection
. So, if you are wondering how you can bring the oriental touch to your home this summer, we've put together some
Syrian furniture interior design
ideas. Take a look and see what you think.
Feature a Syrian coffee table in your lounge or conservatory area
A Syrian coffee table will add a touch of prestige and class to any home, and will work well with both simple, modern décor and a more traditionally designed room. Having a Syrian coffee table as a focal point of a lounge or conservatory area will ensure your room is unique and indeed adds a touch of culture that is noticed for its class. The regal 
ALSAWDA coffee table
is made from genuine Syrian walnut wood which is used in a very special way. To make the table more elegant, designers have utilized Arabic design inspirations that use different geometric patterns along with stunning mother of pearl inlay to enhance the beauty of the wood.
Choose a Syrian Table for your dining room
Forget a simple dining table, why not opt for the cultural option? The gorgeous
Syrian UMAWI table
makes for the perfect dining table, particularly in modern homes with a neutral design. Made from genuine Syrian walnut wood, the UMAWI table makes use of exquisite design aesthetics that are truly exceptional. What's more, the table is carved with patterns that are inspired from Arab culture and engraved with mother of pearl. It is made in a very unique manner with carving details followed with extreme diligence.
Opt for a Syrian bed in your spare room
Do you have friends and family staying over this summer? Having a Syrian bed in your spare room will mean their stay will definitely not be forgotten. They'll appreciate the cultural aesthetic a Syrian bed will bring to your spare room. Furthermore, when you do not have guests to stay, you'll enjoy taking some time out from your hectic schedule and soaking up the tranquillity of your elegant spare room. Exactly what dreams are made of, the
Syrian GIANNA bed
comes very close to being a bed of roses because of its style, construction and artistic input. It can make any bedroom proud and transform the look of the entire room just by being in it. It is constructed out of Walnut wood and is inlaid with genuine Syrian mother of pearl.
Contact us for more Syrian furniture ideas
The friendly team at El Palacio Damasceno can help when it comes to the purchase of your Syrian furniture, and are also on hand to offer more Syrian furniture ideas for summer 2016. Get in touch with us by calling
+34 9113 999 72
, send us an e-mail at
[email protected]
, or leave your details on our
contact us page
and we'll reply as quickly as possible.