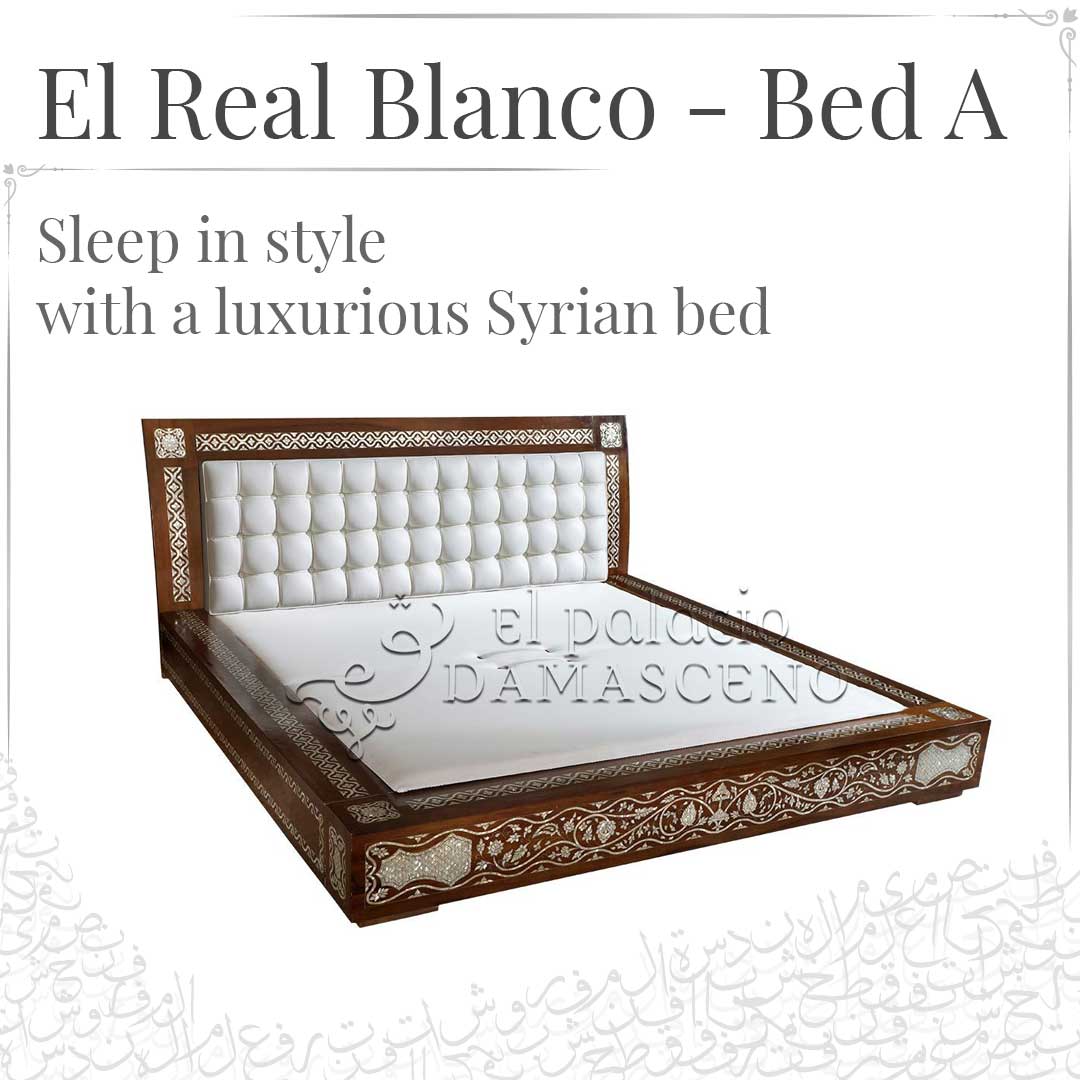 Who doesn't want a little bit of luxury? And what better way to add ultimate luxury into your home than with a fantastic Syrian bed? Whether you are a couple looking for a bed for your main room, a family looking to decorate their children's bedrooms or simply wanting to dress up your spare room, you'll find a luxurious Syrian bed from El Palacio Damasceno.
Syrian Furniture from El Palacio Damasceno
El Palacio Damasceno are extremely proud of our elegant, high-quality Syrian furniture. The unique furniture is distinctive and instantly identifiable because of the use of consistent walnut wood and the combination of traditional, Arabic decoration. Beds are a particularly popular option of Syrian furniture and undoubtedly make the perfect, luxury addition to your home.
Handcrafted Syrian Beds from El Palacio Damasceno
There are not many things considered more luxurious than an
authentically designed Syrian style bed
. They'll allow you to snooze in comfort (and style!), as well as transform your bedroom into a visual delight. El Palacio Damasceno's collection of Syrian beds really are what dreams are made of and will make you feel as though you have been transported to another world. With a timeless design, our beds are always
popular amongst interior designers
and home dwellers alike. The
Atifa bed is made with techniques inspired by the Middle Eastern and Arabic culture
, creating an eccentric and elegant feature for your bedroom which is bound to be a talking point. For a regal feel to your bedroom, the
bespoke handcrafted Gianna
bed will give you a grand feel with inlaid radiant pieces of mother of pearl.
Contact El Palacio Damasceno
We have a range of 
Syrian furniture available at El Palacio Damasceno
 which includes bureaus, cabinets, chairs, chests, mirrors and beds. For more information on our bespoke furniture or to get a quote,
contact El Palacio Damasceno  online
 or alternatively contact us direct on 
+34 9113 999 72
. You can also speak to a member of the team via email at 
[email protected]
.