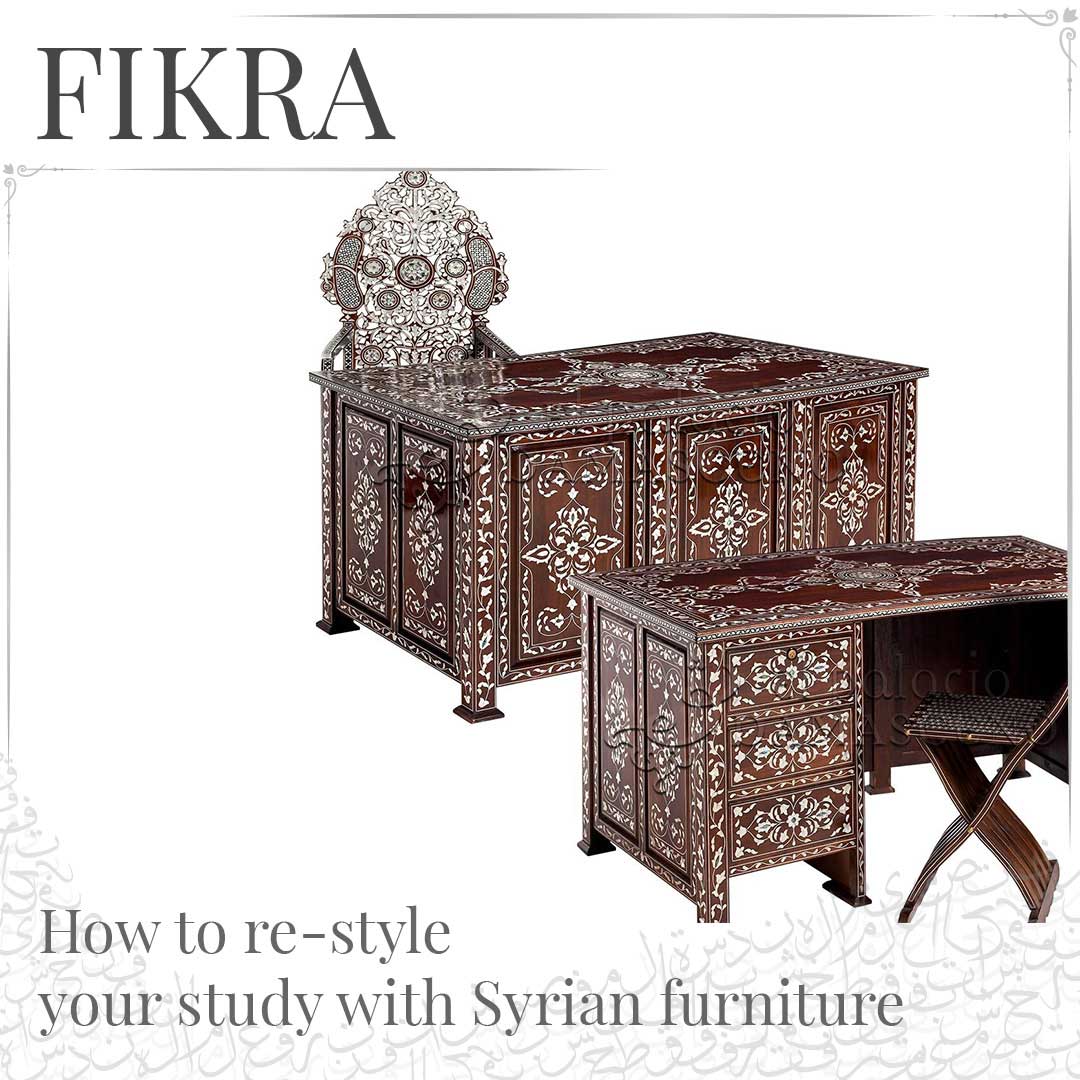 At El Palacio Damasceno, we have a range of elegant Syrian furniture that will add culture and tradition to your space. Whether you are looking for a desk, a chair or a gorgeous bureau, items from our exquisite range of Syrian furniture will undoubtedly enhance your study.
Add Luxurious Syrian Furniture to your study
Desks
Our collection of 
breath-taking Syrian desks
can provide you with the ideal one for your needs. Your desk is a great option for a practical work space and will also express your appreciation of fine art and furniture, providing a cultural focal piece in your study.
Chairs
A chair from El Palacio Damasceno will add timeless style and elegance to any room. Crafted by our talented artisans, our 
spectacular Syrian chairs
 are influenced by the rich history and culture that Syria is famous for. Each of our masterpieces are unique and finished with the greatest possible attention to detail.
They may be used practically or just as decoration, but their intricacies and complexities will inspire you to work. This makes them perfect additions to any study.
Bureaus
Our 
extensive range of Syrian bureaus
 are crafted in the traditional Syrian style that is the signature of all of our masterpieces. They are a fantastic addition to any study and add grandeur and sophistication to any work space.
Handmade Syrian Furniture
For any information on any of the
stunning handmade mother of pearl furniture
 that we offer at El Palacio Damasceno do not hesitate to get in touch. Our design consultants are on hand to provide advice and support on which products best suit you, and to answer any questions you may have. You
contact us online
 or speak to a member of our team directly on 
+34 9113 999 72
.