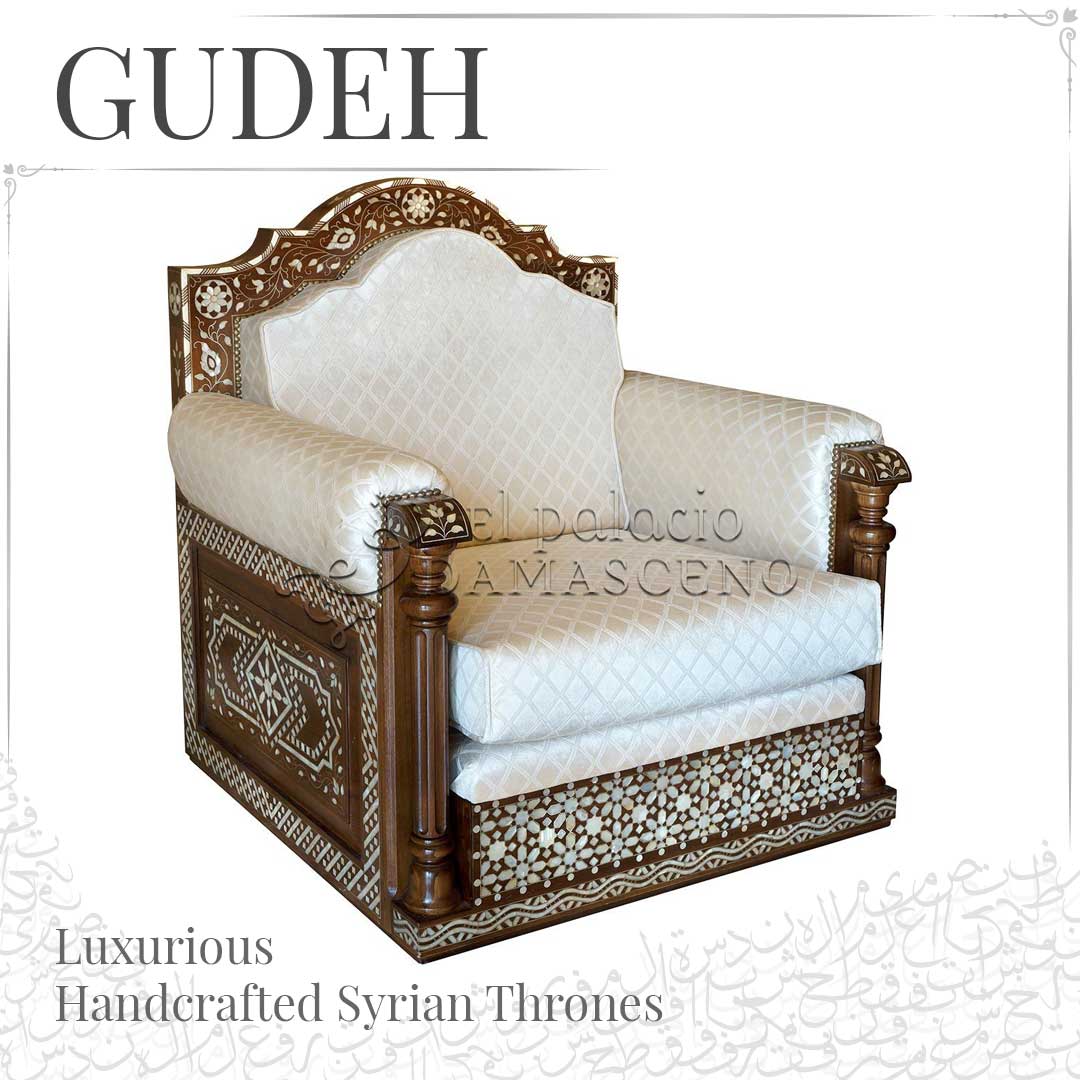 When you think of a throne, what image comes to mind? For many thrones are considered regal and only suited to the Monarchy or other such forms of government and while thrones still feature heavily in such environments, this does not mean that you can't have your very own throne in order to make a room appear more majestic and resplendent. And our
collection of Syrian thrones
will do just that.
Authentic Syrian Furniture Favoured by Interior Designers
As with all of our authentic
Syrian furniture masterpiece
s, each Syrian throne is handmade using the finest materials and craftsmanship. The finished piece is immediately recognisable because of the consistency of walnut wood and Arabic decoration such as mother of pearl inlay. These hallmark designs combined make for a very striking and mesmerising work of art. Interior designers favour exotically designed furniture such as Syrian thrones in order to make a statement and instantly transform the feel and ambience of a room. Art lovers are drawn to Syrian furniture as not only is it functional but it is unique and eye-catching.
Created Using Traditional Syrian Craftsmanship
The painstaking method of creating a Syrian throne or of course, any piece from our authentic Syrian furniture collection, is one of great attention to detail and skill that have been passed down from generation to generation. Every aspect of the design is completed using precision and passion for striving for perfection. The complicated patterns that are carved and inlayed with mother of pearl are done so using honed skills that no machine could ever reproduce.
Contact El Palacio Damasceno
Add a touch of opulent splendour to your rooms with a masterpiece from
El Palacio's collection
 of Syrian thrones. If you would like to find out more about any of our authentic furniture designs you can do so by contacting us on +34 9113 999 72 alternatively, complete the
contact form
featured on our website and we will contact you.