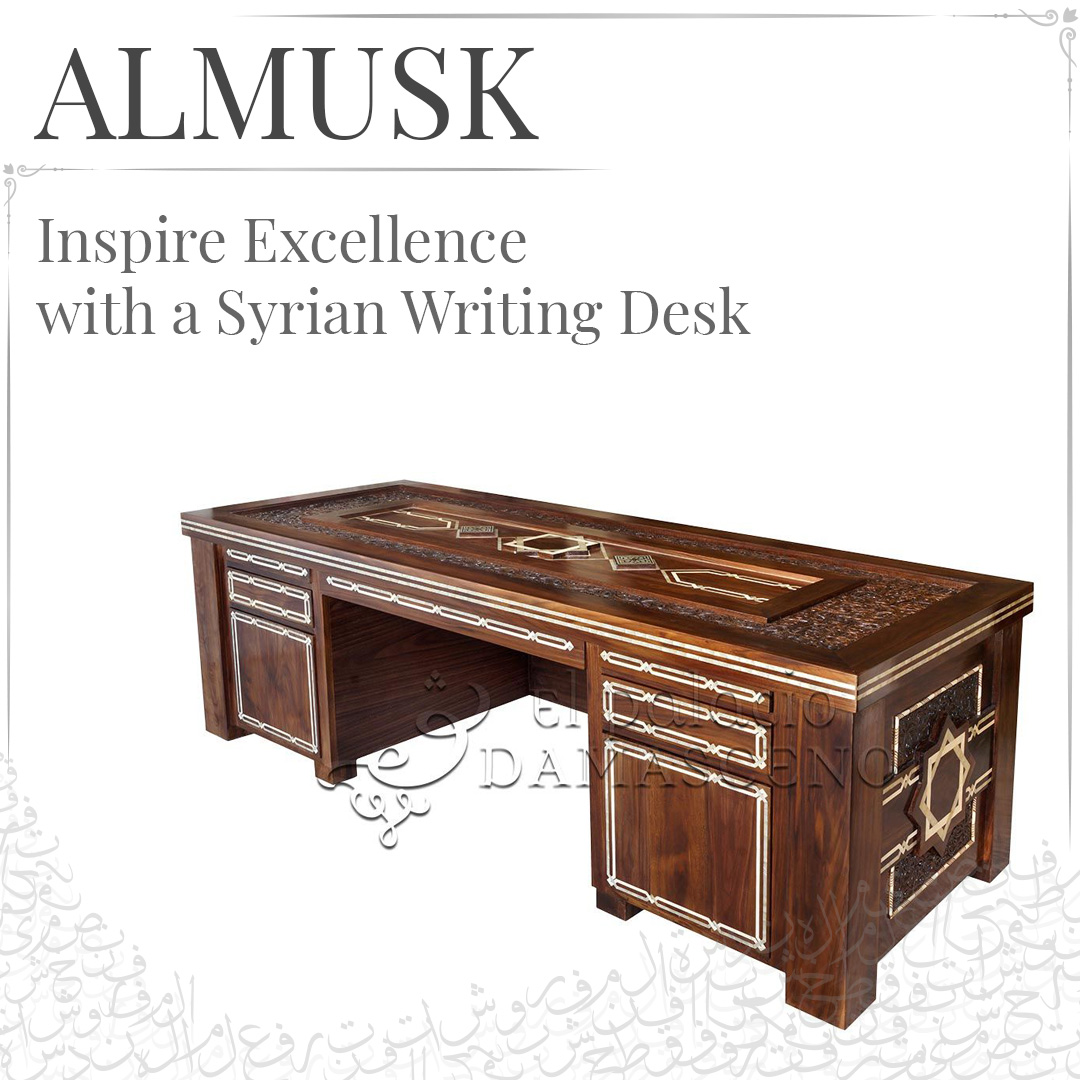 Every good writer needs a writing desk. Some of the greatest minds in literature famously had a trusted writing desk from which some of the most iconic and well known novels were penned. If you're looking for a writing desk, why not choose one that is worthy of your craft and choose a traditional
handcrafted Syrian desk
or bureau.
Choose a Writing Desk Worthy of your Craft: Choose a Syrian Desk
It has been said that writing desks first emerged during the late 17th century. These traditionally featured a sloping front desk and included many drawers and grooves in which pens could be placed. These were referred to as bureaus and were in high demand. As time moved on, writing tables were introduced which were more simple in design. Though It is said that the more ornate and eye catching your writing desk, the better the muse. How true this is we can't say but what we can tell you is that a Syrian desk featuring the hallmark Syrian mother of pearl and intricate engravings is so breath taking your mind can be transported to another time or even another world entirely.
Handcrafted in the Traditional Syrian Way
Each Syrian desk that features in our collection is lovingly handcrafted by our team of highly skilled and dedicated carpenters meaning each piece is unique. We use only the finest materials and time honoured techniques which are evident in all of our Syrian desks and furniture. Syrian art itself is very distinctive and the use of walnut wood and Syrian mother of pearl is signature in most pieces of Syrian furniture design and despite recent unrest, Syrian art continues to flourish.
Contact El Palacio Damasceno
You can view our stunning collection of Syrian desks on our website and we welcome you to contact the
El Palacio Damasceno
team should any of our
traditional Syrian furniture
designs pique your interest. You can contact us by filling out your details into the
contact form
featured on our website and a member of the team will contact you to discuss your needs.