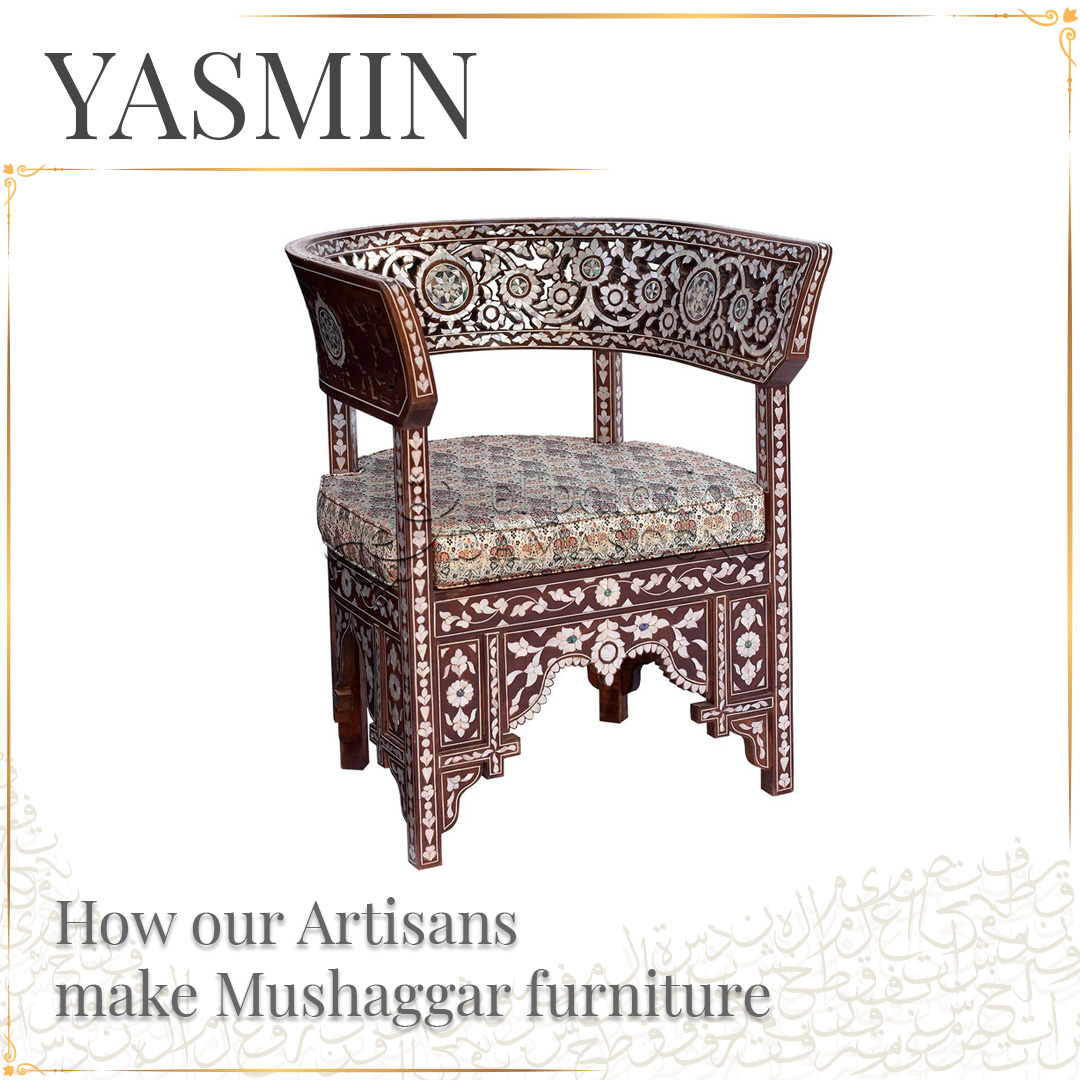 Traits of Mushaggar furniture
Mushaggar (Arabic for 'tree patterns') furniture is noted for its use of intricate mother-of-pearl and bone inlays that are woven through the wood. Throughout history, the tree has been seen as a powerful symbol of the divine within nature and as a link between worlds. Like all our Syrian furniture, the Mushaggar designs find the 'sweet spot' between traditional and modern patterns, blending the two together to produce items of immeasurable aesthetic appeal.
To begin the process, the basic shape of the furniture is hewn from sections of walnut which have been dried for optimum condition. Our craftsmen then use traditional tools to form and carve the intricate patterns that form the unmistakable Mushaggar design. The mother-of-pearl and bone inlays are then painstakingly shaped and polished to fit within the carved recesses forming the pattern. This achieves an enchanting iridescence that draws one's attention to the piece as both a work of art and a document of years of finely-honed skills bringing a synthesis of practicality and beauty into fruition.
Mushaggar Discounts for Interior Designers
Such is the extrinsic beauty of our Mushaggar style furniture, it often makes for a popular choice amongst
professional interior designers.
We offer bespoke Mushaggar products built to your requirements, along with terrific discounts to interior designers, whom we have a long and rich history of working alongside.
Contact El Palacio Damasceno
Please don't hesitate to get in touch with us regarding our vast array of Mushaggar products, or any of our huge range of
traditional Syrian furniture
by calling +34 9113 999 72 or filling out the
contact form
on our website.