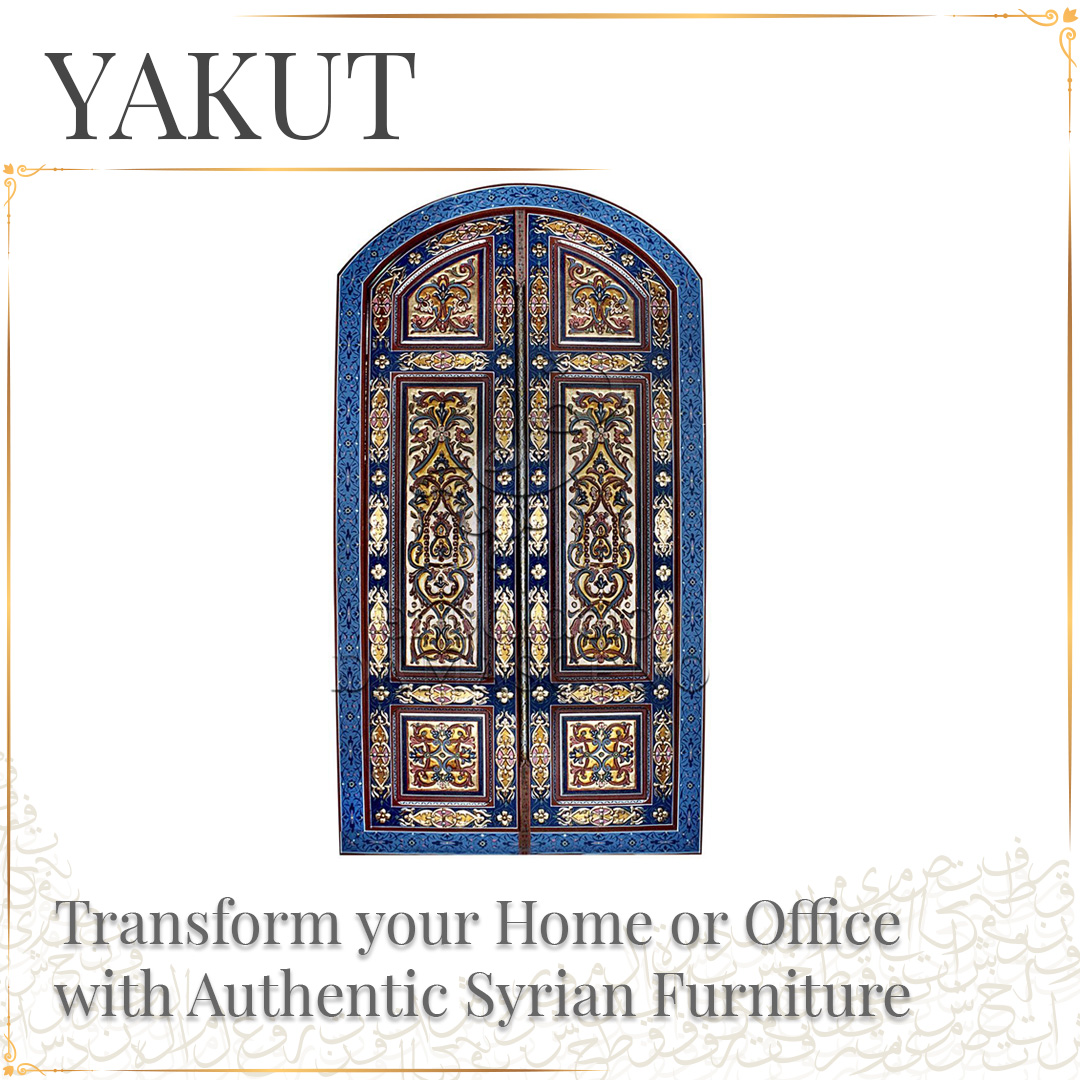 It is recognised worldwide that words hold power and a few choice words can have an impact that can be felt for generations. Whether this is between two friends or a country and their leader, words have the power to change but sometimes, there are times when words fall flat and it takes something other than a well versed sentence to convey an important message. This is where art comes in and Syrian art has an awful lot to say. Here at
El Palacio Damasceno
we understand the impact that art can have which is why we incorporate this in each and every piece in our
authentic Syrian furniture collection
.
Browse Our Exclusive Handcrafted Syrian Furniture Collection
On our website you are able to view a vast array of handcrafted Syrian furniture created in the authentic Syrian way and featuring all the hallmarks of what makes Syrian art so striking and unique. From
alluring Syrian doors
with walnut wood inlay to Syrian thrones featuring mother of pearl that is signature of Syrian art, simply by featuring one of our exclusive creations you can transform your home or office.
Functional Custom Made Authentic Syrian Furniture
There is no better way to make a statement of your style and appreciation for history and culture than by furnishing your home with authentic Syrian furniture designs. Each design from El Palacio will not only add charm to a room, each piece is also functional and because we only use the finest materials you can be sure that you can enjoy your authentic Syrian furniture creation for many years to come. Each creation can be custom made, meaning you can choose the dimensions and design to suit your needs.
Contact El Palacio Damasceno
So if you are bored of the same old furniture options, why not step into another world with our exclusive collection of authentic Syrian furniture. Combine functionality with aesthetic design and view our selection of Syrian doors, chests, desks, thrones and more. If any of our handcrafted Syrian furniture designs catches your eye why not give us a call. You can contact the team on +34 9113 999 72, alternatively for your convenience you can fill out the
contact form
and a member of the El Palacio team will contact you.