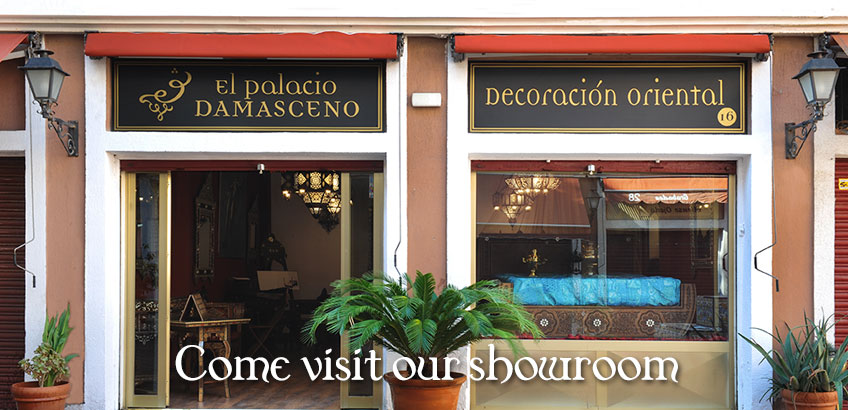 Visit the El Palacio Damasceno Showroom
Welcome to El Palacio Damasceno, home to handmade Syrian furniture. If you're looking for interior design inspiration you can book a visit to our magnificent Madrid showroom. El Palacio Damasceno have worked with some of the most prestigious businesses and played a part in creating interior design features with unique Syrian and Arabesque furniture.
You will be greeted by the exotic aroma of high-quality walnut wood and will be surrounded by high-class mother of pearl artifacts, our signature hand-crafted Syrian furniture and Arabic ornaments. Our showroom reflects our company values of superior quality, customer satisfaction and innovation.
The El Palacio Damasceno showroom is as unique and breath-taking as the furniture we have to offer. Book a visit today to see our stunning designs and browse our exquisite collections.
El Palacio Damasceno S.L.U
Madrid-Spain

E-mail : sales@elpalaciodamasceno.com
Tel. +34 91 139 99 72